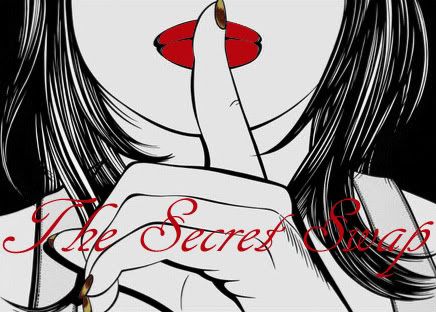 The Secret Swap is a meme where you swap a secret book with one other person, blogger, or twin.
My Secret Swapper is my twin sister. We decided to secretly get each other a book once a month. It'll be fun since both of us are in college and about to get slaughtered with school work.
My sister loves paranormal books. Plus, this one has a kick-butt girl in it! Hopefully she likes this one!
The Book I got Swapped:
She admitted she got this for me solely because of the awesome cover. I can't blame her, it's pretty awesome!! Thanks, Becca!
Vote on which book you like better! You don't have to have read them. Just choose the one that you find more interesting :) It will be fun to see who chooses the better books (my sister or me). Let the competition begin!!



Have you heard/read either of these books? What do you think about them?