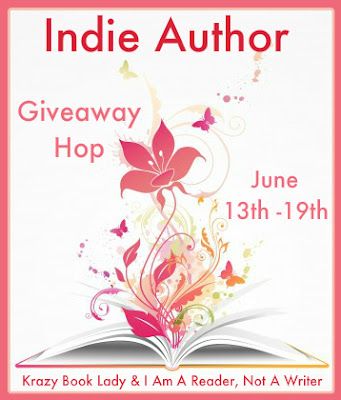 Welcome to my stop on the hop! I'm giving away ebooks of Wynter Chelsea: The Legacy and Wynter Chelsea: The Sublimity. My sister wrote them and they're amazing! Check the books out below and then fill out the rafflecopter to enter!
Wynter Chelsea: The Legacy
by Becca Ritchie

Goodreads
|
Amazon
Few know of the demonic beings that plague our world, threatening to destroy it. But for two families, it is a familiar battle they have fought for ages.

The Wynters and the Chelseas live for the hunt, to kill those who prey upon the innocent. Four children, born of these two dynasties, are now in their teenage and young adult years. The three boys-Jack, the conjurer; Dustin, the telepath, and Trevor, prescient one-are all warriors, well aware that their destinies are sealed. Then there is 17-year-old Amanda, the one who has been protected and guarded all of her life-much to her great questioning and dismay. She is the special one, the empath and first girl born to the families. Burning with the fever to fight, Amanda constantly challenges the status quo, but to no avail.

When their parents inexplicably disappear, Amanda's dream of joining the legacy wins out, and she goes to battle with her brother and her lifelong friends. But as the four follow a dangerous path across the United States, a long-buried affection surfaces between Dustin and Amanda, and each must confront their hidden emotions...and ultimate reason for their existence.
Wynter Chelsea: The Sublimity
by Becca Ritchie


The true terrors of the Wynter Chelsea legacy are exposed, and is it everything Amanda thought it would be? As Jack Chelsea struggles to accept his position as leader, Killian steps in as a tyrannical replacement. When the situation doesn't seem like it can get much worse, Dustin distances himself from Amanda. Both families soon find out that the Marathaca's tricks might be a threat, but it's not the only horror that is trying to trap them.
Becca Michelle Ritchie grew up in Peachtree City, Georgia where she began writing at an early age. When she was 14, she completed Wynter Chelsea: The Legacy and published the novel at 17. Currently she attends the University of Georgia where she's studying English and Telecommunication Arts. Her second novel, Wynter Chelsea 2: The Sublimity was just released in late December of 2010. She is currently working on promoting her series as well as writing the third installment.
There will be 3 winners who will each receive an ebook of Wynter Chelsea: The Legacy AND Wynter Chelsea: The Sublimity.
Open Internationally
Giveaway ends 6/19
Fill out the rafflecopter to enter!