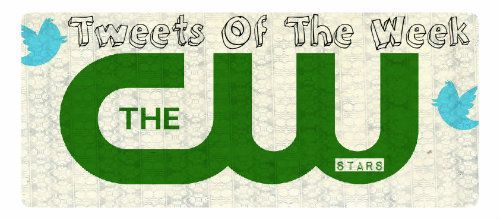 At the CW Atlanta, I've created "Best Tweets of the Week" that features the sometimes hilarious and other times informative tweets from CW stars. Yes, this includes Ian Somerhalder from
The Vampire Diaries
and even
Stephen Amell from
Arrow
which will priemere this fall. And I can assure you, the pilot is jaw-dropping amazing.
Without further wait, I present to you one tweet. In order to see the rest, visit me (Becca) at
CW69
and say hi!
People at the new gym are finally adjusting to my "Viking Cries" on the rowing machine. Took a week.
— devon sawa (@DevonESawa) June 16, 2012
Devon Sawa is from
Nikita
but most of you may remember him as a 90s heartthrob who was in films such as
Little Giants
,
Now and Then
, and
Wild America
.
I openly talk about my crush
at the CW, but hey, I'm thinking I'm not the only one who swooned when he appeared in movies. Lastly, if you love the CW as much as I do,
be sure to check out the other blog posts
that range from a CW star tournament update (who is going to win?) all the way to my midnight experience for
The Amazing Spider-Man
movie.
Do you remember Devon Sawa? Better yet, what was your favorite tweet if you visited The CW blog? Sound off below!