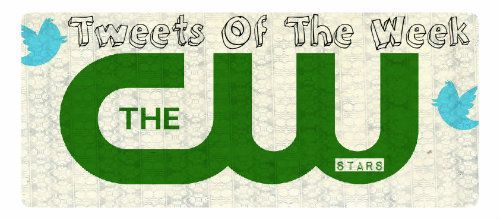 At CW Atlanta, the "Best Tweets of the Week" features the sometimes hilarious and other times cool tweets from CW stars. Here, I'll highlight one and be sure to check out the rest at
CW69
.
Continue Reading to see the CW tweet!! Which star could it be from? Hmm...
"She's a vampire! She can hear a mouse pissing on a ball of cotton 100 feet away." -@iansomerhalder (during filming)
— Kat Graham (@KatGraham) August 20, 2012
For all of those who have season the TVD season 3 finale, you know who Somerhalder is talking about (he he). Can't wait for season 4? The October 11th premiere gives me just enough time to make Team Klaus T-shirts.
Want to see the rest of this weeks tweets? Find them
here
. I promise they're as equally amusing as Kat Graham's. Devon Sawa (one of many childhood crushes of mine) retweets a pic of a fan's Jan Sport backpack adorned with a vintage 90s Sawa button. I honestly don't do the description justice, so head over to the CW Atlanta to check it out.
What was your favorite tweet of the week?