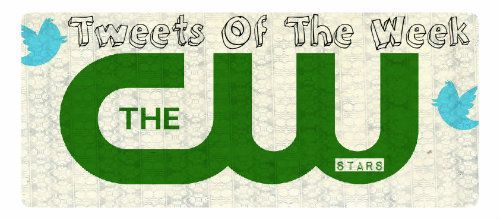 At CW Atlanta, the "Best Tweets of the Week" features the sometimes hilarious and other times cool tweets from CW stars (set pictures, series hints, and more!). Here, I'll highlight one and be sure to check out the rest at
CW69
.
Meet Elena's new love interest... The youngest Salvatore brother twitter.com/ninadobrev/sta…
— Nina Dobrev (@ninadobrev) July 23, 2012
Zebras = Adorable. Zebras on TVD set = Can I time travel ahead to the season 4 premiere? Where's my machine?!
Check out tweets from other CW shows, TVD cast / creators, and more (including a pic of Paul Wesley's dressing room filled with birthday balloons!).
So I missed teasing about July 14 - 20th's Best Tweets of the Week. Have no fear! I've added a bonus tweet today, and you can catch the rest of 14-20th's tweets
here
(these are really cool, some of my favorites).
Guess who? twitter.com/kevwilliamson/…
— Kevin Williamson (@kevwilliamson) July 14, 2012
Kevin Williamson is a TVD creator, and his shout out to Mr. Somerhalder is pretty hilarious considering the vamp star is rumored to be in the running for Christian Grey. Does Christian Grey need an explanation? I figure we've all probably secretly read Fifty Shades by now. But if you've muffled your ears for this long and shielded your eyes, I'll tease that too. It's naughty. Very naughty. There, that should suffice.
What tweet was your favorite on the list?