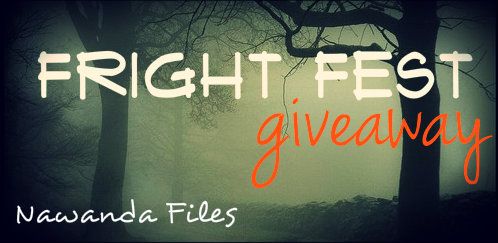 It's almost October, which means a month of awesome horror movies and lots and lots of scary books. In honor of the wicked month I've decided to throw a Fright Fest Giveaway! I may also highlight some horror book and movie reviews throughout the month, but I don't want to make a definitive schedule because that stresses me out.
One lucky winner will receive a YA Horror or Paranormal of their choice. Horror I consider anything creepy, especially Ghosts and Zombies. If you can keep the Paranormal in the scary genre, all the better. For instance, think The Immortal Rules (Vampires) or The Devouring (Demons). Not Angels and Faeries.
Some suggestions are listed below:
It is open
Internationally
as long as The Book Depository ships to you.
Winner will have a choice of a YA Horror or Paranormal. Suggestions are listed above.
The giveaway ends 10/31
Fill in the rafflecopter below to enter
a Rafflecopter giveaway