Breaking Point
by Kristen Simmons
Series: Article 5 #2
Publisher: Tor Teen
Release Date: February 2nd, 2013
Source: Publisher
The second installment in Kristen Simmons's fast-paced, gripping YA dystopian series.
After faking their deaths to escape from prison, Ember Miller and Chase Jennings have only one goal: to lay low until the Federal Bureau of Reformation forgets they ever existed.
Near-celebrities now for the increasingly sensationalized tales of their struggles with the government, Ember and Chase are recognized and taken in by the Resistance—an underground organization working to systematically take down the government. At headquarters, all eyes are on the sniper, an anonymous assassin taking out FBR soldiers one by one. Rumors are flying about the sniper's true identity, and Ember and Chase welcome the diversion….
Until the government posts its most-wanted list, and their number one suspect is Ember herself.
Orders are shoot to kill, and soldiers are cleared to fire on suspicion alone. Suddenly Ember can't even step onto the street without fear of being recognized, and "laying low" is a joke. Even members of the Resistance are starting to look at her sideways.
With Chase urging her to run, Ember must decide: Go into hiding…or fight back?
It's not a secret that I loved Article 5. It took me weeks to stop thinking about it. The realism in the dystopian book was the best part. Because, honestly, if things went to crap in our world I could totally see a future like Article 5. So I was thrilled to dive into the sequel and find out more about the Resistance and of course, Chase and Ember's love story.
Beware of reading the rest of the review if you have not read Article 5 yet. There will be spoilers from the first book.

The Action. This book really doesn't have any slow moments. There is more action packed into the pages than any dystopian YA I've read, and even exceeds the first book by a mile in this category. It's not a happy book. In fact, this may be one of the saddest stories I've ever read. It's one of those books where nothing really great can happen to the characters because the world they live in is just so screwed up. I'm going to be weird here and say that I actually love these types of books. I'm all for the stakes being risen to a crazy height and for characters to go through an emotional rampage.
The Villain. Speaking of emotional rampages, in the sequel we have the return of the soldier who killed Ember's mother. He becomes more three dimensional and throughout the story you question his loyalty. I'm all for anti-heros or even villains with the potential of redemption, so I loved this plot!
The Flashbacks. In the first book the flashbacks were used to reveal more about Chase and Ember's romance, but in this book they're used to connect us to Ember's mother. Still gripping. Still amazing.
The Romance. My absolute favorite part of Article 5 was the romance, and I was not disappointed in the sequel. They're still incredibly perfect for one another, yet struggling under a weight of emotional baggage. Did I mention how much I love emotional stories? Well, I do. A lot. And Simmons knows where to kick you where it hurts. I teared up more than once.
The Sniper (and star deduction). A huge factor of the plot was this mysterious sniper shooting FBR soldiers. Who's the sniper? That seems to be the question on everyone's minds. From the synopsis it's clear that Ember becomes a suspect and everyone now thinks she's this big bad sniper (a symbol for the revolution). I'm not sure I loved this plot. Mainly because it reminded me so much of The Hunger Games with Katniss being the symbol of the rebellion. It also unnerved me how the real sniper was revealed. I guessed who it was early in the book, and when it came it out was like...well, okay? There was nothing much to it. So that's why this book has one less star than it's almost perfect predecessor.
The Ending. Kristen Simmons...why? Just why. It's kind of cliffhanger. Not really. Too hard to call. But I hate it. Because now I must wait for book three and contemplate if I shall break my only reading rule (no reading the last book in a series). It seems stupid, but I have my lame reasons. Believe me. Will this series be the first one I break it for? It's possible. But only time will tell.
Not as perfect as its predecessor but Chase still stands as one of the best boys in YA.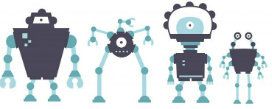 ---
---