It's been so long since our last Books into Movies update, but good news is that means there's lots of super exciting news from amazing adaptations!
Here are some of the books discussed in the post:
Continue reading for all the juicy details!
---
---
The Heist Society
Exciting news for Ally Carter fans!
The Heist Society
has landed a stellar producer -- Elizabeth Banks. Many people should recognize her name since she's a well known actress (Effie from
The Hunger Games
). Drew Barrymore had originally bought the project two years ago, but it's now been passed on.
Lionsgate is separately acquiring for Brownstone Heist Society, the Ally Carter bestseller about a woman who has been part of a larcenous family and tries to go straight. That ends when her father is suspected of stealing a mobster's art collection and she and a friend have two weeks to steal back the artwork and get it back to the mobster. For Banks, both of these are producing projects only at this point, and she will produce with Handelman.
Looks like the production of this film will be speeding up big time due to the hype (Penguin spent $750,00 on marketing -- even having book trailers before movies like
Man of Steel
) and surprise hit of the Summer. Susannah Grant (
Erin Brockovich
) has been hired to write the script. This won't be her first adaptation, already having
Charlotte's Web
and
In Her Shoes
under her belt.
Grant, who was nominated for an Oscar for her Erin Brockovich screenplay and is one of the studio's go-to script doctors for high-profile projects, will tackle Rick Yancey's first installment in a planned trilogy. The book, which was published May 7, has drawn comparisons to The Hunger Games because of its themes of teen romance set against the backdrop of a future in peril.
SOURCE
---
CASTING NEWS
---
The Giver
Finally!! Everyone should be rejoicing. Brenton Thwaites has
finally
landed a YA role. After trying out for
Divergent
and
The Fault in Our Stars
and being the fan-favorite for almost both roles...he deserves something!
Thwaites will star with Jeff Bridges in one of the most highly acclaimed books. What's even cooler is that filming takes place in South Africa!
Thwaites will play Jonas in the Philip Noyce-directed adaptation of Lois Lowry's 1993 dystopian children's novel. Aged up from the book, the Jonas character is selected to become the next Receiver of Memory in the heavily ordered and seemingly perfect society. He bonds with the previous Receiver (Bridges) and discovers the lies that dominate their society and a more independent way of living. Scheduled to start filming in South Africa in the fall, The Giver is produced by Bridges and Nicky Silver with TWC's Harvey Weinstein, Dylan Sellers and Julie Rapaport.
SOURCE
The Fault in Our Stars
Nat Wolff
Casting for
The Fault in Our Stars
has already had some controversy...gossip?? I really don't know what to call it. But Shailene Woodley and Ansel Elgort who play sibling in the
Divergent
film will take to the screen as lovers in
TFiOS
.
Shailene had a recent interview with
MTV
to talk about the casting and the choice for Augustus.
"We searched—they searched a long time for Augustus," Shailene said. "I had met Ansel on 'Divergent,' and we had shot one scene together, and I had heard he was going to come in to do a chemistry read. There were a few guys I was reading with. I was like, Ansel's a great actor, but he's playing my brother. It's never going to work out. He went into that room and rocked it so hard that he left and all our jaws were dropped, and I was like, it has to be him. There's no other choice. He's got that perfect balance of being quirky and young and innocent and naive, as well as sort of being this old soul that you don't expect in such a fresh, young little nugget. That's my favorite word for him."
Talk can continue because the next biggest role has now been cast! Isaac, Gus' best friend, will be played by Nat Wolff (
Stuck in Love
). He's pretty much how I pictured Isaac, now we just have to wait and see how his comedic timing will be with the part.
SOURCE
---
FILMING NEWS
---
The Maze Runner
The Maze Runner is well into filming, and they've had some great stills released. But the best has to be of the entire cast (below) that was released on the movie's Official Facebook Page. Honestly, this film has been getting stellar reviews for both casting and filming. They show some footage at Comic-Con and fans reportedly went nuts!! I know
Divergent
has been getting most of the buzz lately, but I think this may be a sleeper success.
Love this photo! Especially the whole feel of the movie. It honestly looks like it will be a classic in a
Goonies
sort of way.
James Dashner also sat down with Hypable for a really great interview. He talks about the films adaptation and what will be different from book to screen for
The Maze Runner
.
There are changes, and they all make sense. I will spend the next seven months soothing my fans, preparing them. For example, the telepathy between Thomas and Teresa would just not work in the movie. Telepathy never works, it just looks cheesy and stupid. It works great in the book, it's a cool way for them to be connected, but that is not in the film. But Wes Ball is a genius, and the way he creates that connection in a different way is very cool.
I approve of this change! I think
The Host
film adaptation could have used this hint. Telepathy on screen doesn't translate well...unless your Professor X ;)
And for any super fans, Dylan O'Brian was at Comic-Con this year and talked to Nerd HQ about the film. You can watch the full interview below!
SOURCE
Divergent
Filming has officially wrapped for the film, but since then there have been lots and lots and lots of news for
Divergent
. Most are stills, so I chose only a few of my favorites to share since there are legitimately so many.
It's the first image of Kate Winslet! I think this was a fabulous casting choice, and I can't wait for her to rock the screen as the icy Eurdite leader
Christina and Tris jump from the train. Terrifying! (Which is why I'd never be Dauntless)
Tris' tattoos are pretty cute but remind me a lot of a certain
Original Vampire
. Still, I think there will be some people getting inked next year with this design.
Some scenes almost were cut from the film. Director, Neil Burger, had to go back and add them at the last minute!
"Actually, I added quite a few things back from the script that was first presented to me," he continued. "I was like, 'Where's the zip-line? Where's Christina being hung over the chasm?' So we worked those back in, which the movie is stuffed full of events, but they're events that we love from the book."
MTV also went on-set a little while ago and interviewed the cast and captured some great behind the scene footage. Watch below!
---
---
The Mortal Instruments: City of Bones
This is a movie that will be releasing this month -- August 21st!

There have been several interviews and such. Lily Collins sat down with THR to talk about the upcoming movie and how it's sexier than most YA adapations.
It's really dark. There's humor in it, which I think makes it different than any other franchise. It has a comedic undertone. But the world is darker than some of the teenage franchises that we've seen. It's very goth and underground. So, probably not for the youngest viewers. I think it will appeal to them because the boys having their action sequences, but I definitely think it will appeal to the older groups because it's sexier.
I also approve of sexiness :)
If you've seen the trailer, then you know that this one looks epic! Though I am a
little
skeptical. A part of me feels like this may turn into a campy movie, but hopefully that part of me is proven wrong.
The second movie is already scheduled to begin filming in September, so the studio is banking on this being a huge hit -- unlike what we saw with
Beautiful Creatures
.
SOURCE
Vampire Academy: Blood Sisters
Filming has been wrapping up, and a new promotional poster was released. It's a motion poster -- so obviously it moves. It's pretty cool!
(not really sure how to get the play button to disappear -- sorry about that!)
Also, there have been some quotes added to IMDB. I'm not sure if these are from the script or if there is footage that I can't seem to find. But you can take a look below. It's honestly awesome! And I wouldn't expect any less from the screenwriter for Heathers.
Rose Hathaway: Do you think I'm pretty? Dimitri Belikov: I think you're beautiful. Rose Hathaway: Beautiful? Dimitri Belikov: You are so beautiful, it hurts sometimes.
Dimitri Belikov: She might be wild and disrespectful, but if she has potential...Rose Hathaway: Wild and disrespectful? Who the hell are you anyway? Outsourced help? Kirova: Guardian Belikov is the Princess Lissa's guardian now, her sanctioned guardian. Rose Hathaway: You got cheap foreign labor to protect Lissa?
Rose Hathaway: Hey Mason, wipe the drool from your face. If you're going to think about me naked, do it on your own time. Mason Ashford: This is my time, Hathaway. I'm leading today's session.
Chris Weitz is best known for directing
Twilight: New Moon.
And now he's going to be publishing a YA trilogy called
The Young World
in July 2014. Here's the description:
A story about the teenage sole survivors who inherit a destroyed and desolate earth, after a cataclysmic event kills off every person on earth not between the ages of 12 and 21. Ill-equipped to restore society to working order, the surviving residents of New York City must try to rebuild their world from the ground up—a tough charge for any decimated population, but especially difficult if you're trying to save your species from annihilation while simultaneously going through puberty.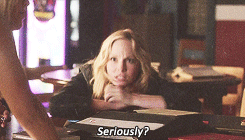 That's basically my reaction to reading the synopsis. Michael Grant already wrote this book. It's called Gone. And it turned into an insanely long series. The whole concept is pretty overused, and I'm just not a fan of yet another post-apocalyptic using a tired trope. But I will keep my mind open (a little) for future reviews.
What's more is that Chris Weitz has sold the rights to his book (not much of a surprise) and will write and direct the movie.
After a heated auction Friday, Warner Bros. won a bidding war to secure the rights to The Young World, the first in an original trilogy of post-apocalyptic YA novels by filmmaker-turned-novelist Chris Weitz.
SOURCE
Liv Forever
by Amy Talkington comes out March 11th 2014 by Soho Teen and has been optioned to film by Offspring Entertainment. Talkington is actually a screenwriter (
Valley Girl
). Deadline reports that the book will be "
Ghost
for the
Twilight
generation"
Liv Bloom is murdered shortly after arriving at a prestigious New England boarding school. Her spirit remains and with the help of two boys–one of whom she's fallen for and the other she reluctantly is trusting–she tries to solve her own murder.
This could either be terrible or amazing, but I am intrigued. For those that despise love triangles, this book/film may not be for you. Another cool thing though -- Adam Shankman (
Hairspray
) will produce. I personally think he's the best judge on
So You Think You Can Dance
!
Talkington, a screenwriter before novelist, originally planned for the book to be a script.
Said Talkington: "I actually first imagined this story as a screenplay and had a very clear idea of that version before I realized it would make a great book. I decided to write it as a book first, something I'd always wanted to do. Writing the book helped me get completely immersed in this world, get to know the characters inside-out and also helped me to create a really layered ghost mythology and history that I'm not sure I would have found if I was first writing it as a script."
This one sounds interesting for sure, but I'm still not sold on filmmakers turning novelists turning back into filmmakers for their novel. It sometimes feels like a money wheel or somehting. But I do hope this book turns out to be great!
SOURCE
This is a book that I would LOVE to see on screen. It's pitched as
The Eternal Sunshine of the Spotless Mind
meets
Inception
. Um...yes! The book will release in March 2014 by HarperCollins.
Silver Reel and FlynnPictureCo have preemptively closed a deal for screen rights to Elusion, an upcoming young-adult novel written by Claudia Gabel and Cheryl Klam that is to be the first in a two-book series.
Definitely hoping this one makes it past the production-limbo-of-hell where adaptions go to rest and never get made. *fingers crossed*
SOURCE
Jason Odell Williams is an Emmy-nominated writer who's book
Personal Statements
released this month. It's a contemporary about a girl trying to get into an Ivy League college.
The book is the first in a series entitled The Personals to be released next month by In This Together Media and follows high school overachiever Emily as she heads, BFF in tow, to a town rocked by a natural disaster to score the volunteering credit she needs for Ivy League college admissions.
Timothy Schmidt and Steve Hutensky bought the rights to the three-book series. There hasn't been much buzz about this book, so maybe the movie will help with that.
---
OMG OF THE WEEK!
---
Obsidian
Sierra Pictures has bought the rights to a fan-favorite
--
OBSIDIAN!!!!!!!!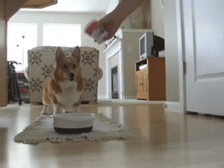 It's happening people!....
Maybe.
Optioning rights doesn't mean that the movie is 100% going to be made. But if production starts cranking up (director and screenwriter get hired) then we know it's going somewhere. If casting begins then it's almost a sure thing.
Sierra's Nick Meyer and Marc Schaberg will executive produce the movie, with Sierra/Affinity handling international sales. Sierra/Affinity senior vp of production and acquisitions Kelly McCormick and senior vp of sales Kristen Figeroid were instrumental in bringing in the property. McCormick will oversee production.
SOURCE
---
RELEASE DATES
---
Percy Jackson: Sea of Monsters:

August 7th 2013
The Mortal Instruments: City of Bones:

August 21st 2013
Ender's Game:

November 1st 2013
The Hunger Games: Catching Fire:

November 22nd 2013
The Maze Runner:

February 14th 2014
Vampire Academy: Blood Sisters:

February 14th 2014
Divergent:

March 21st 2014
Fifty Shades of Grey:

August 24th 2014
The Hunger Games: Mockingjay - Part 1:

November 21st 2014
The Fault in Our Stars:

2014
The Mortal Instruments: City of Ashes:

2014
Chaos Walking: 2014
Miss Peregrine's Home for Peculiar Children:

July 31st 2015
The Hunger Games: Mockingjay - Part 2: November 20th 2015
---
---

My personal favorite news: Obsidian gets optioned to be a film. Fan-girls all across the world die from excitement :)

What movie are you dying to see? What's your favorite piece of books into movies news this week? Sound off below!