Ricochet is finally here! Get excited :D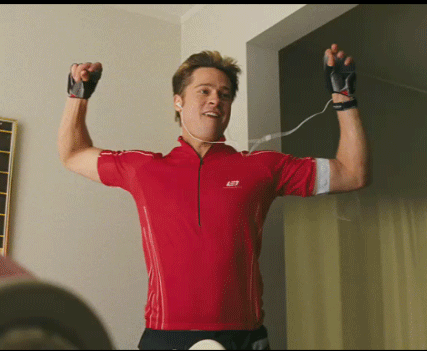 After a month long wait,
Addicted to You
finally has a full-length companion novel that bridges the gap between the first book and the sequel. You can find it at
Amazon!
If you haven't checked out our author blog, then you may not have realized that the book is no longer a novella but actually a
novel
(80,000 words). And this definitely happened because of your enthusiasm. We also can't thank those of you enough who helped us promote
Addicted to You
. A great part of our success was from your support, and we're truly grateful.
Anyone who has Twitter, if you could retweet or tweet about Ricochet's release, we'd love you bunches. We decided not to do any book blasts for this release, so the news has to be spread through word of mouth.
Have you see the new cover for Ricochet yet? How about the full summary? Read below ;)

Friendly Warning: The cover is quite sexy, so if you're easily offended by provocative images, I'd suggest skipping from reading ahead.
Ricochet
by Krista & Becca Ritchie
Series: Addicted #1.5
Release Date: August 1st, 2013
Genre: New Adult Romance
As a sex addict, Lily Calloway must do the impossible. Stay celibate for 90 days.

Cravings and fantasies become her new routine, but while Loren Hale recovers from his alcohol addiction, Lily wonders if he'll realize what a monster she really is. After all, her sexual compulsions begin to rule her life the longer she stays faithful to him.

Progress. That's what Lily's striving for. But by trying to become closer to her family—people who aren't aware of her addiction—she creates larger obstacles. When she spends time with her youngest sister, she learns more about her than she ever imagined and senses an unsettling connection between Daisy and Ryke Meadows.

With Lily and Lo's dysfunctional relationship teetering and unbalanced, they will need to find a way to reconnect from miles apart. But the inability to "touch" proves to be one of the hardest tests on their road to recovery. Some love brushes the surface. Some love is deeper than skin.

Lily and Lo have three months to discover just how deep their love really goes.

------

Includes the first chapter to the sequel Addicted for Now.

Companion to the Sequel: A full-length New Adult Romance that continues where Addicted to You left off. As a companion novel, it bridges the gap between the first and second book. It is highly recommended to be read before Addicted for Now.
Thanks again everyone!
Addicted for Now's
cover should be released sometime in August or early October. We cannot WAIT to share that one, which will fit in line with the first cover and feature "Lo" as the focus instead of "Lily."