Stacking the Shelves is a weekly meme hosted by Tynga's Reviews featuring books added to our shelves and sharing our excitement for them.
I know, I know...it's been soooooo long since our last Stacking the Shelves. But we have a good excuse! Becca and I have been in apartment-moving transition for well over a month and have finally unpacked the books and organized them on the shelves. So, I hereby reinstate STS on Nawanda Files!! And now to our haul these past couple weeks:
Big thanks to HarlequinTeen, Penguin, and KTeen

Big thanks to HarperCollins and Simon & Schuster
Traded via YA Book Exchange
Big thanks to Casey, Allie, Stephanie, Terri, and Christy this week!
I thought we'd try something new for the weekly recap and make them a little more fun by adding GIFs to it. Not sure how it will turn out but here's my stab at it...
Movie Reviews:
Twin Takedown - The Mortal Instruments: City of Bones
I think
Twilight
is a great move -- for fans. Does it have any other cinematic value? Not really. I thought
Mortal Instruments
would stand up on its own like
The Hunger Games
-- meaning non-fans could appreciate it too. But after this, I just don't think so.
C- vs. C+
Lee Daniel's The Butler
A good look at the Civil Rights Movement with scenes that'll make you tear-up, but the lead left me a little...confused. Miscast, perhaps? Forest Whitaker just wasn't right for this role.
B+
Book Reviews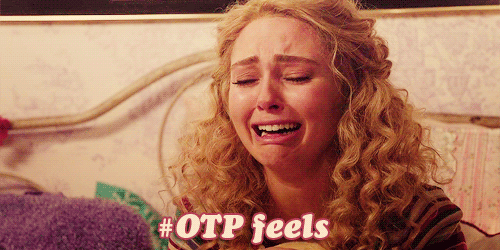 One of my all-time favorite couples -- they are an OTP for sure. A story about loss, love, and gymnastics. And a romance filled with a deep emotional connection that YA contemporary lovers will want to read. 4 Stars
Sexy Sundays:
Ten Tiny Breaths by K.A. Tucker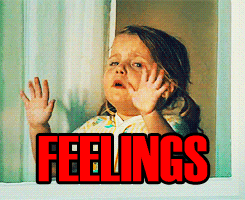 K.A. Tucker has done an amazing job of bringing two serious subjects together and slamming them into the light, pulling every emotion possible out of the reader. Drunk driving, being one of them.
This is a realistic contemporary at its best.
5 Stars
Current Giveaways:
Giveaway time!!! Here's all the ones that are currently running.
What's new on your shelves this week? Have you read any of these books? Comment below and don't forget to leave your links!