BOOKS INTO MOVIES NEWS:
Bringing you the latest news on book adaptations into movies and television shows. From casting to filming and more!
Outlander
NEW TRAILER
Based on Diana Gabaldon's bestselling book, the Outlander television show seems to be ripe for all those romance lovers. Me! I've never read the book, but I'm a glutton for some sexy men on TV. And can we talk about Sam Heughan who plays James Fraser? Here's a visual reference:
So much swooooon!
Allegiant
SPLIT INTO 2 MOVIES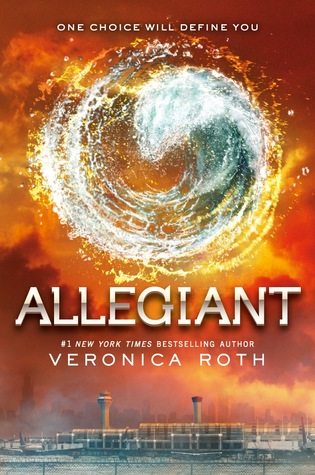 Many "last" books in a series are split into two movies. Harry Potter did it. Twilight did it. The Hunger Games is doing it. So it's not much a surprise that Allegiant has jumped on this bandwagon. Personally, I'm not really a fan of splitting last books up, but I understand why it happens to some books.
EW
interviewed Shailene Woodley and talked to her about the split. Here's her thoughts on it:
"I am excited, but my very first thought, if I'm being honest was, 'Okay. All right. That's another year of kicking ass. Another year devoted to this character.' But that's all right, because I am honored to be Tris, and it is exciting."
I'm not really sure what she's trying to say here. At first I read it and thought that it sounded like she'd rather be doing other things in that year and then she backtracked to say that she was "honored to be Tris." Not sure. But after the
feminism controversy
, I've just decided that not much of what Shailene says makes much sense...at least to me. Maybe I should start
eating clay
or something.
But in all fairness, I don't know Shailene personally, so she's may very well be well put together and intelligent, but her interviews don't do her justice. I know that I would bomb live interviews, so I can give her some slack ;)
And here's a gif of one of my favorite scenes in the movie! Lols!
Sisterhood Everlasting
OPTIONED TO FILM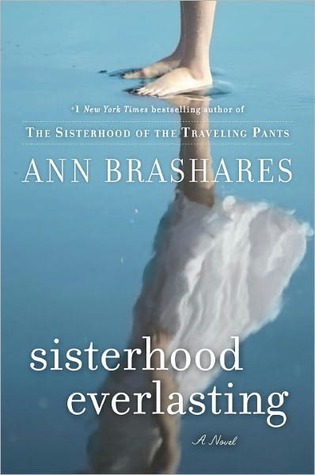 Anyone who grew up with
The Sisterhood of the Traveling Pants
, be prepared to pee your pants! (See what I did there...hehe.) Anyway, another sisterhood movie is in the works. This time it's the 5th book in the series, and it begins ten years after the first book.
It centers on Tibby who tries to bridge the distance by reuniting the girls for a trip that will change their lives forever. Liz Garcia (The Lifeguard, Cold Case, Dawson's Creek) will adapt the book and Ken Kwapis, who directed the original film, will return to helm the third.
My only worry is that the fans of the books are a little older now, and may not remember the story or be the right audience for the film. Regardless, I'll definitely see it!
SOURCE
Not a Drop to Drink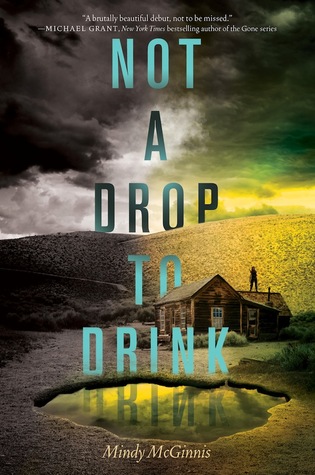 Can we just take a moment to appreciate the goddess that is Stephenie Meyer? I know many bloggers are anti-Twilight and such, but you have to respect what she's done with her fame and fortune since the Twilight franchise. She started her own production company and has begun to finance indie movie (
Austenland
) and she has added a YA adaptation to the list.
[Stephanie Meyer's] production company, Fickle Fish Films, has acquired YA novel Not a Drop to Drink, a survival story set in a world where freshwater is almost nonexistent.
I'm so excited that another YA book is in the works, and I've heard great things about Not a Drop to Drink! This seems like it's full of win!
The Here and Now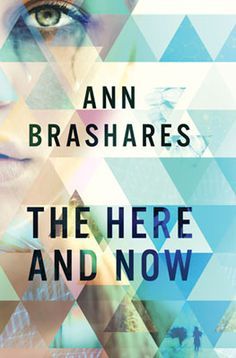 Along with
Sisterhood Everlasting
, Alloy Entertainment has also scooped up the sci-fi
Here and Now
about a girl who returns to the present after trying to escape a mosquito-born pandemic in the future.
Alcon Entertainment and Alloy Entertainment along with Kira Davis' 8:38 Productions have acquired film rights for YA novel The Here and Now by Ann Brashares.
Many books get optioned to film and never see a script or a movie theater. Maybe I'm a little pessimistic, but I think
The Here and Now
might not make it far in the production process. I'm still awaiting
Reboot
by Amy Tintera and even
Legend
by Marie Lu--both of which have a little more fanbase support. Hopefully, I'm wrong! You all know I support
any
YA adaptations. Carry on!
SOURCE
The Longest Ride
The Longest Ride
by Nicholas Sparks is starting casting. Normally, I'm not too excited about a Nicholas Sparks movie, but I'm so intrigued by the casting this go around. Clint Eastwood's son, Scott Eastwood will star in the movie!
In his first major studio leading role, Eastwood will play Luke Collins, whose love affair with college senior Sophia Danko plays out as the youthful half of the romantic saga.
Interesting! And he looks so much like young Clint Eastwood,
it's almost eerie
. Hopefully his acting chops are just as good. *fingers crossed*
SOURCE