TV DISCUSSION:
While Nawanda Files is primarily a book blog, we also like to discuss TV and Movies. Our favorite movies involve dramas with emotional stories, and our favorite TV shows usually land on the CW.
8 SIMPLE STEPS TO MAKING A PERFECT 2014-2015 TV SEASON ON THE CW
First of all, if you have no interest in television, then feel free to just skip this post all together. It's long and there are some pretty strong opinions about ships (the fangirl kind, not the ones that float in the water). You've been warned.
Alright, if you're a TV junkie like us, then you know that this TV season is coming to a close in a few weeks and the upfronts are happening mid-May. What are upfronts? This is when the networks reveal their schedules for the fall season. Becca works for the CW Atlanta, so she actually gets to attend a live showing of the CW upfronts. Who's jealous *points to self*
But the coolest part about CW upfronts is learning which pilots will be picked up (and ultimately, which shows are canceled). Becca and I usually have bets going on, and we frequently talk about TV programming. We're weird like that ;)
The CW is our favorite of all networks, and this year they've had some hits and misses *ahem, The Originals* So I have some steps that I think will solve ALL of the issues and kinks with the shows and lineups. I, of course, am
not
a professional programmer, but merely a fangirl with some super big opinions about TV.
This post is timely since
Supernatural: Bloodlines
just aired its backdoor pilot last Tuesday. I have some very specific thoughts about this show below.
Before I talk about the "steps," take a look at the list of pilots ordered for the CW's 2014/2015 season. All the summaries from
Futon Critic.
The Flash (Spin-Off of Arrow)
Through a freak accident, scientist Barry Allen is given the power of super speed that transforms him into the Fastest Man Alive, in THE FLASH. THE FLASH pilot is executive produced by Greg Berlanti, Andrew Kreisberg and David Nutter (all of Arrow). Nutter is directing from a script by Berlanti & Kreisberg & DC Entertainment Chief Creative Officer Geoff Johns. THE FLASH is from Bonanza Productions Inc. in association with Berlanti Productions and Warner Bros. Television, and is based upon characters published by DC Comics.
Supernatural: Bloodlines (Spin-Off of Supernatural)
Spin-off of the series set up via a backdoor pilot about the various mafia-esque monster families that unknowingly to humans run the underbelly of Chicago and who are being tracked by a newly minted Hunter who's trying to stop them
Drama about a young Brooklynite recruited by the CIA to infiltrate her recently discovered biological family, a wealthy and powerful dynasty in Texas suspected of having criminal alliances across the globe
Small screen take on the DC Comics title, about a med student-turned-zombie who takes a job in the coroner's office to gain access to the brains she must reluctantly eat to maintain her humanity
Drama about a hard-working, religious girl who, due to a series of outrageous events, is accidentally artificially inseminated
Drama about when a mysterious object crashes down to earth, a group of seemingly unconnected strangers die from the energy pulse - but then awaken again as angels of the coming Apocalypse
I have opinions on all of these pilots that will be discussed in my steps.
So here are my simple steps into making next year's TV shows perfect on the CW:
1. Don't pick up Supernatural: Bloodlines
I LOVE Supernatural. I have been watching this show since it's birth. And when they announced a spin-off I was basically peeing my pants.
The spin-off, Supernatural: Bloodlines, aired last Tuesday as a backdoor pilot, and I can say that it was a big ole' disappointment.
It's hard because this show has A LOT to live up to. Supernatural has my all-time favorite pilot to date. And it's been almost 10 years. That's 10 years that any other show could have beat that pilot, but nothing ever comes close. Supernatural: Bloodlines was far from perfect.
We meet two new leading characters. Lucien Laviscount as Ennis, a new hunter and turning into the "Dean-like" character. His father also may have been a closeted hunter. And then there's Nathaniel Buzolic (Kol from The Vampire Diaries) as shape-shifter David, who (despite his monster status) is clearly the "Sam-like" character. His heart belongs to a werewolf girl. But they can't be together because they must keep their bloodlines pure. Very Romeo & Juliet esque. Also the same theme as a current show on the CW: Star-Crossed.
It was hard to root for any of the characters, and no one had the sort of spark that Sam and Dead did in the pilot episode. The plot is ho-hum. But mostly, I'm so disappointed that the spin-off chose this direction (battling families and monsters in a city) since it's so reminiscent of
The Originals
. I would have forgiven it for fantastic characters, but even those fell flat. The only person I really liked was Sal but *SPOILER ALERT -- highlight to reveal**
he dies in the first scene.
A perfect CW season would be passing on this spin-off. Maybe in a couple years they could do another spin-off with more likable characters. Plus, by passing on the spin-off it allows this....
2. Kol Returns to The Originals
Nathaniel Buzolic currently plays the lead on the Supernatural spin-off but if it's not picked up, he can reprise his role as bad boy Kol on The Originals.
True, Kol is dead, but they can always preform some witchy voodoo and bring Kol back to life. Plus, with Rebecca gone, the show only has TWO originals left. So this would make the show's namesake a little more meaningful.
3. Klaroline Needs to Happen
The Originals has so many problems that I could spend one whole post talking about the ways to fix it, but this is probably the biggest one. I ship Caroline and Klaus. I'm not ashamed or afraid to say it.
These two have
intense
chemistry on screen, but Klaus has become so out of character on The Originals. He's sappy and love sick over people he barely knows, that the blonde vamp needs to head to the bayou to shake things up.
4. Ditch the Love Triangle on TVD
The Vampire Diaries
is growing seriously tired, and a lot of it has to do with the love triangle between Stefan-Elena-Damon. I used to be a huge Delena shipper, but now I honestly don't care.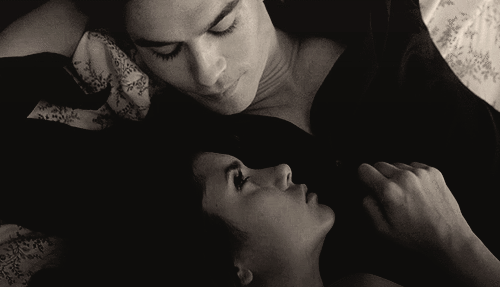 Do you remember all the mysteries and thrills TVD used to have? Now we're stuck with back and forth between the triangle. Just choose someone, Elena, and then get back to the grit of the show. Oh, and ditch the Travelers. Not a good storyline, guys.
5. Cancel Star-Crossed
The CW had five new shows this year: The Originals, The Tomorrow People, Reign, Star-Crossed, and The 100. Star-Crossed is undoubtley the weakest of all five shows. It's full of cheese.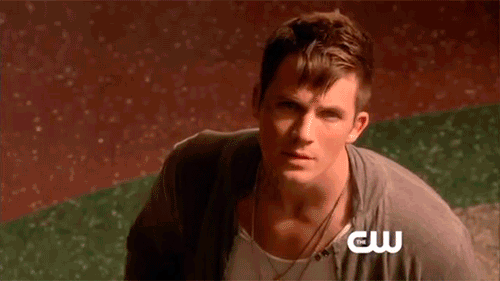 6. Renew The Tomorrow People AND The 100
This probably won't happen. Both of them are competing for the last rumored renewal spot on the CW. I think, best case scenario, they should renew both and give them half seasons. The 100 is already a great mid-season show, and I think TTP could improve with a shorter season with a more cohesive arc.
7. DO Not -- I repeat -- Do Not, pick up Jane The Virgin
If you read the summary for Jane the Virgin above, then you know how kooky and WTF the premise seems. I love me some weird concepts, but not if it sacrifices a spot for a different pilot on the CW. Sorry, I really, really hope they pass on this one.
8. THE PERFECT 2014-2014 TV Schedule
So here's my very last step, and it's choosing the right TV schedule for next year. Out of the pilots, I would go with 1.
The Messengers.
This seems to be more of a Supernatural spin-off concept than Supernatural's actual spin-off. Angels. Apocalypse. Yes and yes.
2.
iZombie
.
Sure, it's a little strange, but I think done right this could be a breakout show.
3.
The Flash
. If I had to choose, I'd be all for
Identity
, but the CIA seems to be a little out of the CW's audience. The only similar CW show was Nikita, and I liked it in the beginning but wasn't a fan of it later on. The CW is definitely going to be picking up at least one spin-off (if not both) so I think The Flash may prove worthy.
Here's how I'd breakdown the schedule (all times are EST):
MONDAY
8PM: Reign
9PM: The Messengers
TUESDAY
8PM: iZombie
9PM: Supernatural
WEDNESDAY
8PM: Arrow
9PM: The Flash
THURSDAY
8PM: The Vampire Diaries
9PM: The Originals
FRIDAY
8PM: Hart of Dixie
9PM: The Tomorrow People/Mid-Season The 100
BONUS: Bring back Sunday Scheduling
This will never happen, but do you remember the days of the WB? When shows like Charmed aired on Sundays. I think the CW should think about obtaining Sundays again. I'm sure there's a legitimate (probably financial) reason they sold the slots, but I'd love to see two more CW shows on air. And while I'm being greedy, let's throw in 10pm slots as well. Please and thank you :D
If you've lasted to the end of this post, I dub you a true TV junkie or at least you love the CW as much as us. Or maybe you just like to commit to reading all of a post once you've begun. Whatever the case, thanks for stopping by <3
What are your thoughts on the CW shows? Loving the ones on air? Have any favorite pilots you want to get picked up? Sound off below!