I've been trying to come up with some cool post ideas. And I've decided to focus on "5 Reasons" posts. Just listing out the top 5 reasons you should watch, read, or listen to whatever I've discovered recently. We'll start with a TV show since I haven't begun my binge reading yet (that will happen in a few days).
P.S. These posts might be infrequent or frequent depending on how busy I am.
5 Reasons Why You Should . . .
Watch The 100 on The CW
SHORT BACKSTORY
The 100 is a sci-fi show on the CW that's like Battlestar Gallactica and Lord of the Flies only its not. Basic Premise: A group of 100 juvenile delinquents get sent to an abandoned Earth to test if it's survivable. Sure it is! If you don't mind crazy radiations that's mutated the animals and "grounders" trying to slaughter everyone. Sounds fucked up? Because it is. Proceed below.
5. The 1st season is on Netflix. Didn't watch season 1? I envy you. Now you can binge-watch the entire thirteen episodes on Netflix. It's seriously awesome. What's even more awesome--the second season is already topping the first. Sure, we're only two episodes into the new season. But it's still kickass.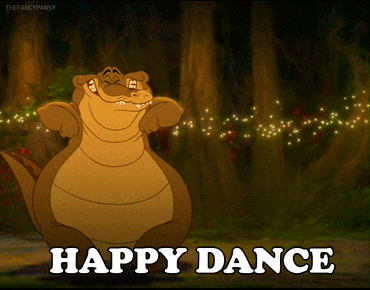 4. It's based off a YA book by Kass Morgan. I am all for supporting YA book adaptations. The better they do on screen, the more likely studios and producers will keep adapting them. KEEP EM COMING!
3. The character arcs are superb. It's not just following a main protagonist. This is really an ensemble show with multiple arcs. The writing is amazing. The acting is great. There's nothing else you can really ask for. Also -- the females are all very well portrayed (most of the time even stronger and smarter than the guys *looks at you Raven*)
2. Bellamy & Octavia. Are you a fan of brother/sister bonds in TV? How about little sister/older brother bonds? How about little sister/super protective older brother bonds? Bam! This has that times ten. It's a really rocky relationship with tons of depth and backstory. I love it to the millionth degree.
1. The Romances. I'm not going to lie. Not all of them are great *side eyes Clarke and Finn* but for the most part, you will have pairs you root for. And isn't that what great television is about? Being able to love something enough to choose a side. Who do I ship? Octavia & Lincoln (OTP!). Bellamy & Clarke. Finn & Nobody! He should really be with Raven, but that guy is a d-bag to her so he should die alone. Yeah, this show is good enough to provoke the crazy fangirl in me.
Are you already watching the 100? If not, go watch it NOW! You won't be sorry.