Happy 2015 everyone!!! 2014 was a pretty pathetic year of blogging for me. I'm not going to make promises that 2015 will be any better. But I will be crossing my fingers. (One can only hope!)
I've been on a bit of a reading spree lately so I'm super excited to have some book posts the next couple of months. First of all, I was obviously late to the Snow Like Ashes party. I did not receive the invitation. Or the owl forgot to send me one. But it's okay because it's better to show up late than never. Amma right?
5 Reasons Why You Should
Read Snow Like Ashes by Sara Raasch
SHORT BACKSTORY
Snow Like Ashes is a YA Fantasty. I wouldn't consider it "high" fantasy but stylistically, I would say it's similar to Leigh Bardugo's Shadow and Bone. Anyway, Snow Like Ashes follows Meira, one of the last remaining Winterians who are trying to rescue their countries stolen magic and fighting to return to their decimated lands.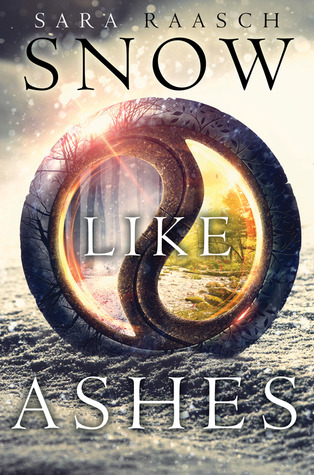 5. MEIRA! I loved the main character. She was so easy to connect to and I think I honestly fell in love on page 1. She has such a deep backstory, especially with the sense of belonging to a cause but not feeling like she belongs to the country the cause is for. It's all explained in the book, but I found it really quite captivating.
4. ROMANCE. YES IT'S GOOD! I love me a good romance sprinkled into my YA books. And this one is no different. I knew from the opening that I was in for a treat. I don't want to spoil anything, so I will just leave it at that ;)
3. SIR AND MEIRA. I honestly didn't know I loved father-daughter relationship until reading Julie Cross' Whatever Life Throws at You. But I do. I really do. And Sir and Meira have a complicated and endearing relationship. He's really her commander, very stern and strict. But it does fall in the paternal category at times.
2. THE STORY. I could not put this book down. I literally had to tear myself away from to write, but when I finished, I immediately returned to reading it. Becca and I were reading it at the same time and we would be gasping and wild eyed at the same moments. It seriously invokes some reaction. It's that good.
1. THE WORLD. Okay, if I didn't convince you to read Snow Like Ashes yet, then I need you to listen to this part. The world is PHENOMENAL. Honestly, read this book just to sink your teeth into the world Raasch has created because it deserves to be read. Eight different realms. Four Season Kingdoms (Winter, Autumn, Spring, Summer) and Four Rhythm Kingdoms. I'm not going to even try to explain anymore because I will botch that stuff up. And Sara Raasch does it perfectly. Read the book and enjoy the world building. It's pretty beautiful.
Alright, I think I've successfully fangirled over this book. But in all honesty, with such limited time to read these days, I'm so glad I chose to pick this one up :D
Have you read Snow Like Ashes? Sound off below!